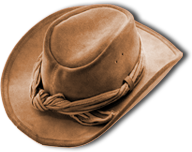 We are a small licensed and insured farm located on the Northwest side of town. Our farm animals are all tame and used to children. Our staff is knowledgeable and caring and enjoys providing a fun, interesting and educational look at a way of life that is fast disappearing in America.

Educational Farm Tours
Children will tour the farm yard, animals and barn. They will help with the morning feeding and have opportunities to pet many of the animals. Also we can provide each child with a hand led pony ride. Suggested classroom preparation before tour: Discussion on the different farm animals, their hair, their feet, the sounds they make, etc.

Children should be dressed in long pants and closed shoes.

Tours are Tuesday through Friday at 9:30 or 10 a.m. for about 2 hours depending on the size of your group, not counting snack time.

Prices are based on the number of children. For further information and reservations, call 702.631.4142.

For more information on any of our events, call
702.631.4142
Due to the outdoor nature of our business, we don't get on our computers very often.
The phone is the best way to reach us.
Related Links
Facebook