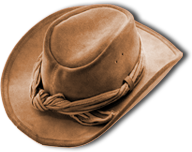 We are a small licensed and insured farm located on the Northwest side of town. Our farm animals are all tame and used to children. Our staff is knowledgeable and caring and enjoys providing a fun, interesting and educational look at a way of life that is fast disappearing in America.

Birthday Parties
January parties receive a $100 discount.
Birthday Parties at the farm are filled with pony rides, farm activities, animal interaction.
To start the party, we give a big Western Welcome to the Birthday Child and all the guests. The first activity is feeding the ponies, pigs, goats, llamas, sheep, and chickens. Then as a special treat, the Birthday Child leads out his or her own pony to the excitement of "Cowboy Yee Ha" from family and friends.
Under the expert direction of a J. R. Wrangler the children will experience grooming and "tacking up" their ponies for riding. After lots of pony rides, pictures, and playing in the goat house.
The food that you provide will be served by one of our staff from a large chuck wagon. After the "Grub" we go back to more activities in the corral and call out a pig for petting and feeding.
As the party continuous, there are the presents, cake, and an exciting hay hunt for goodies in our antique barn. We hope that parents and guests will enjoy the fun, take pictures, and relax while the excellent staff do all the work and keep the party running smoothly.
To conclude the party your birthday child will be presented with a picture of themselves and of their guests. After Hugs and Happy Trails the party is over.
And remember our facility is a "private reservation only" so you will not be sharing your special time and the farm with anyone.
Scheduled Party Times
10:00 p.m. to 1:00 p.m.
1:30 p.m. to 4:30 p.m.
5:30 p.m. to 8:30 p.m. (seasonal)
Other Packages Available

For more information on any of our events, call
702.631.4142
Due to the outdoor nature of our business, we don't get on our computers very often.
The phone is the best way to reach us.
Related Links
Facebook