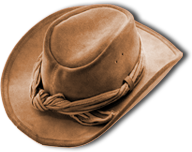 We are a small licensed and insured farm located on the Northwest side of town. Our farm animals are all tame and used to children. Our staff is knowledgeable and caring and enjoys providing a fun, interesting and educational look at a way of life that is fast disappearing in America.

Day Camps
Do you want to be a Jr. Wrangler and experience life on the farm?
- Things that children get to do every day.
- Your child will be able to choose an animal and be responsinle for feeding and the cleaning of the stall of the animal that they choose.
Learn how to groom the ponies. Learn the different parts of tack and learn how to tack up their pony, and when that is all done the kids will get to ride every day.
- Some of the fun activities will be washing ponies, horse anatomy, scavenger hunt, a bug safari, first aid for the farm animals, water games (summer) and arts & crafts.
- We will provide straw cowboy hats, bandanas and a camp tee shirt.
Session 1 March 26 - 30 (Spring Break)
Session 2 June 4 - 6
Session 3 June 18 - 22
Session 4 July 2 - 6
Session 5 July 16 - 20
Session 6 July 30 - August 3
Time: 9:00 a.m.-1:00 p.m.
Open to boys and girls in 1st through 5th grades.
Cost: $200.00, Sibling Discount Available
Registration will be accepted up to two weeks before each session.
Maximum of 15 campers per session. Spots are filled on a first come, first served basis.
For further information, call Camp Director Cowgirl Kathleen at 340.3814 or 631-4142
Call for registation packet

For more information on any of our events, call
702.631.4142
Due to the outdoor nature of our business, we don't get on our computers very often.
The phone is the best way to reach us.
Related Links
Facebook